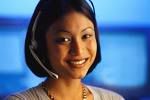 What are your interest rates?
Our interest rates are 15%, due every 30 days from date of the loan thru it's maturity (120 days).
How long do you hold a pawned item?
All loans are held 120 days. For each (1) payment made on your loan, it is held an additional (1) month.
What is your return policy on items purchased from your store? 
All items come with a money-back guarantee, If you are not completely satisfied with your purchase ~~~ you may return it within (2) Weeks of the Original Sales Date with the Store Receipt.
Do you have a lay-a-way policy?
Yes our lay-a-way policy is for anything in the store, with a minimum deposit of 25% ~~~ this will hold your item for 90 days ~~~ however,  there will be a 30% re-stocking fee on any canceled lay-a-ways after 30 days of the transaction.
Do you accept credit cards?  
Yes we accept Visa, MasterCard, Discover, American Express, Thank You!!!  
How does a pawn work?
A pawn is another term for a collateral loan. Pawnbrokers lend money on items of value ranging from gold and diamond jewelry, musical instruments, televisions, electronics, tools, household items, firearms, and more. Some pawn shops may specialize in certain items. Loans are based on the value of the collateral. When a customer pays back the loan,their merchandise is returned to them. A customer may also choose to surrender your collateral as payment in full.  Pawn shops may offer extensions/renewals (where permitted by state law). 
Why would someone go to a pawnbroker to get a loan? 
Pawnbrokers offer the consumer a quick, convenient and confidential way to borrow money. A short-term cash need can be met with no credit check or legal consequences if the loan is not repaid. Pawnbroking imposes a discipline on the borrower that other lenders do not. Pawn loans do not cause people to overextend credit or go into bankruptcy.
How much should I expect for a loan on my item? 
Loan amounts vary according to the value of the item. There is no minimum dollar amount allowed on a pawn transaction but the maximum amount may be set by state pawn laws. Your loan amount will be determined according to other factors as well such as demand and condition of the item. Not all pawn stores are the same and price will vary.
How do you determine the value of the item?
A Pawn shop could base it's value process on the item's current value, or it's current condition and the ability to sell the item. Pawnbrokers use research tools that they have at their disposal to determine an item's value and get you the most money for the item. A Pawn shop's value process will vary depending on the type of item itself —for example, Jewelry is evaluated differently than a DVD player. All items that pawn shops buy or pawn are tested and verified to ensure that it is genuine and it works properly.
How can I be sure the merchandise I purchase at a pawn store isn't stolen? 
Less than half of one percent of all pawned merchandise is identified as stolen goods. That's because customers must provide positive identification and a complete description of the merchandise. This information is then regularly transmitted to law enforcement, which dramatically decreases the likelihood that a thief would bring stolen merchandise to a pawn store.
Are pawnshops regulated? 
Yes, Pawnbrokers are governed by all of the major federal laws that apply to entities designed as financial institutions.  The federal laws that regulate the pawn industry are Patriot Act, Truth in Lending Act, Equal Credit Opportunity Act, as well as Data Privacy and Safeguard of consumer information as part of the Federal Trade Commission (FTC) Rules.  Pawn shops that deal in firearms are regulated by the Bureau of Alcohol, Tobacco, Firearms and Explosives (BATFE).  Pawn shops may also be Federal Firearms License holders.  States have regulated the pawn industry for decades, and most pawnbrokers are licensed and regulated by local authorities as well.
Do most pawn customers lose their merchandise? 
On average, about 80 percent of all pawn loans are repaid. Repeat customers make up a majority of the business, similar to any other lending or retail establishment. Pawnbrokers establish relationships with their customers because they often borrow against the same items repeatedly. Pawnbrokers offer non-recourse loans, looking only to the item being pledged to recover their investment if the borrower chooses not to repay the loan.
I'm looking for a certain item and I don't see it on your website? You seem to have a lot of merchandise, how can I find out what else you have in stock?
Simply just send us an email and we'll check our stock inventory...if we do have what you're looking for, we'll be more than Happy to assist you in making special arrangements to process your order for you. Thankyou...
Are the Products and Merchandise that you sell in your store or on your website New or Used?
Actually Both..All items Sold on this Website and in our store are either Gently used to Brand new in condition such as Guns,Tools,Estate Jewelry & etc..and have been very well Maintained and Inspected. We take Great pride & Consideration & stand behind our merchandise when we sell any and all items on this Website,Thankyou.